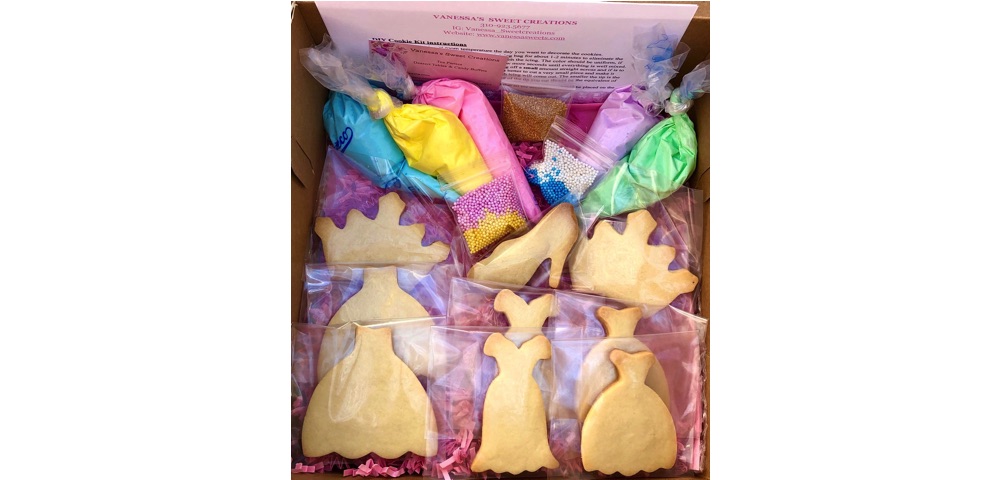 DIY Sugar Cookies Kit
DIY cookies and cupcakes kits are a great way to keep your kids entertained any time while they have lots of fun.
Each kit includes everything they need to decorate them: Homemade Sugar Cookies, Assorted Ssprinkles and 3-5 bags of homemade Royal Icing. Sugar Cookies Kits are $20 each, combo of Cookies & Cupcakes is $22 each and includes an additional bag of homemade buttercream for the cupcakes.