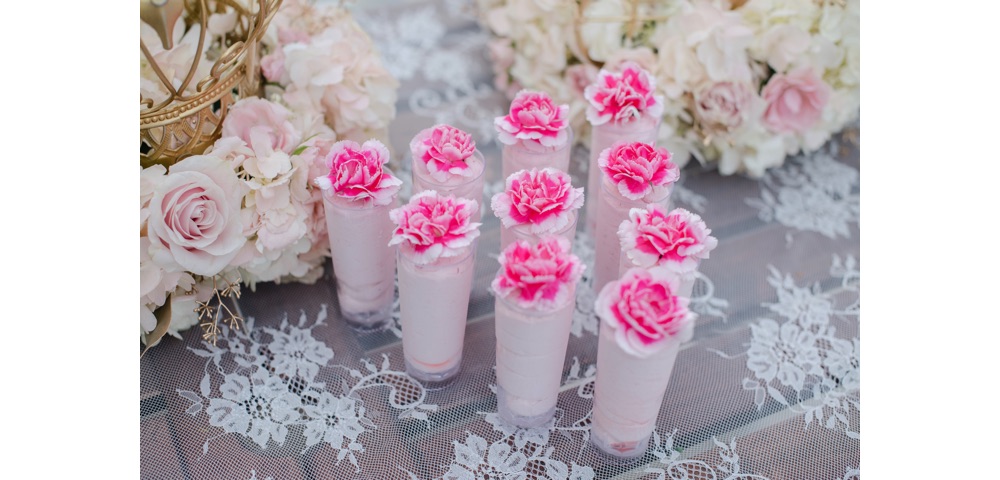 More Dessert Bites
$24 Dozen
Mini Cakes, Strawberry or Chocolate Mousse, Mini Macarons, Chocolate Cream Puffs, Mini Brownies, Choc. Covered Oreos,
Rice Krispie Treats, Choc. Chip Cookies, Chocolate Pretzel Rods, Marshmallow Pops, Theme Chocolates and Cake Shooters.
S'mores Tray (Served cold. Includes chocolate, Graham crackers and Marshmallows. Each tray serves 20 guests)
Fresh flowers for any desserts like in pictures below add $5+ to the total order depending on the amount needed.
$30 Dozen
Custom Theme Mini Macarons, Rollets, Napoleon, Macademia Cookies, Tiramisu, Mini Cheesecake Bites,
Mini Fruit Tarts.