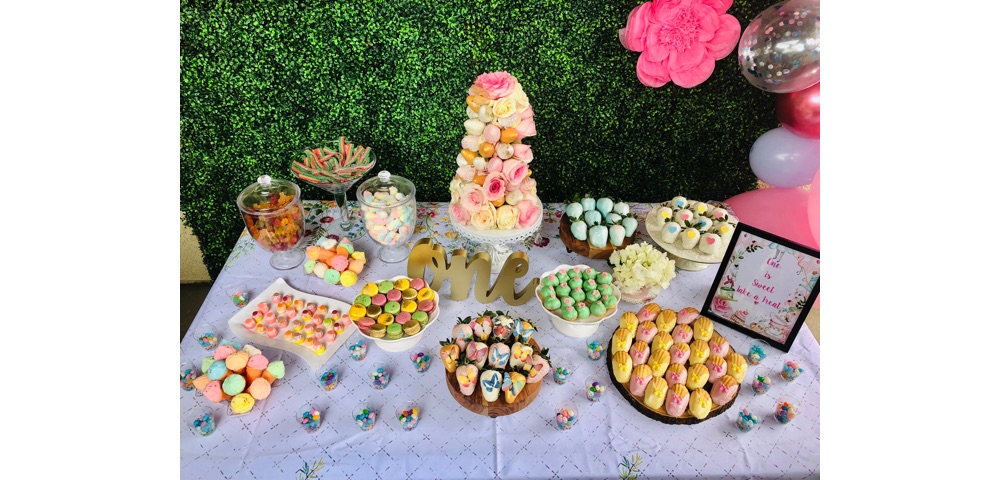 Kids Birthdays & Special Celebrations
Birthday parties are always amazing, they are a great opportunity for kids to play with their friends an use their imagination.
Our fabolous theme desserts are a great addition for any birthday, with colorful treats and delicious flavors our homemade desserts can be enjoyed by both kids and adults. We'll create beautiful desserts that everyone will love! Delivery fee depends on location.
PACKAGE ENHACEMENTS
~Table decor & display rentals $200
~Balloon Garland starting at $150
~Backdrops starting at $100 plus delivery
~Tee Pees & Unicorn Rides ( Please contact us for a custom quote )

Unicorn Birthday Bash $195
1 Dz Unicorn Cupcakes
1 Dz Chocolate Pretzel Rods
1 Dz Sugar Cookies
1 Dz Chocolate Strawberries
1 Dz Chocolate Oreos
1 Dz Cotton Candy
Baby Shower $190
1 Dz Cookies
1 Dz Cupcakes
2 Dz Choc. Pretzel Rods
2 Dz Choc. Strawberries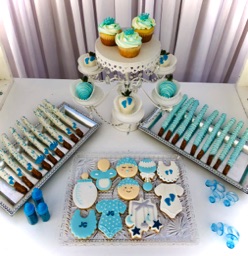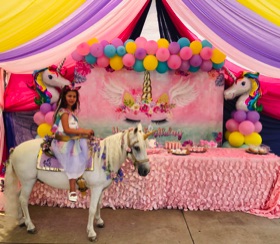 Tee Pee Party
~Teepees includes:
( cushion or mattress, individual tray, blanket and teepee decor)
~ Mocktail Bar
~ Custom Desserts for each kid
~ Custom decorations